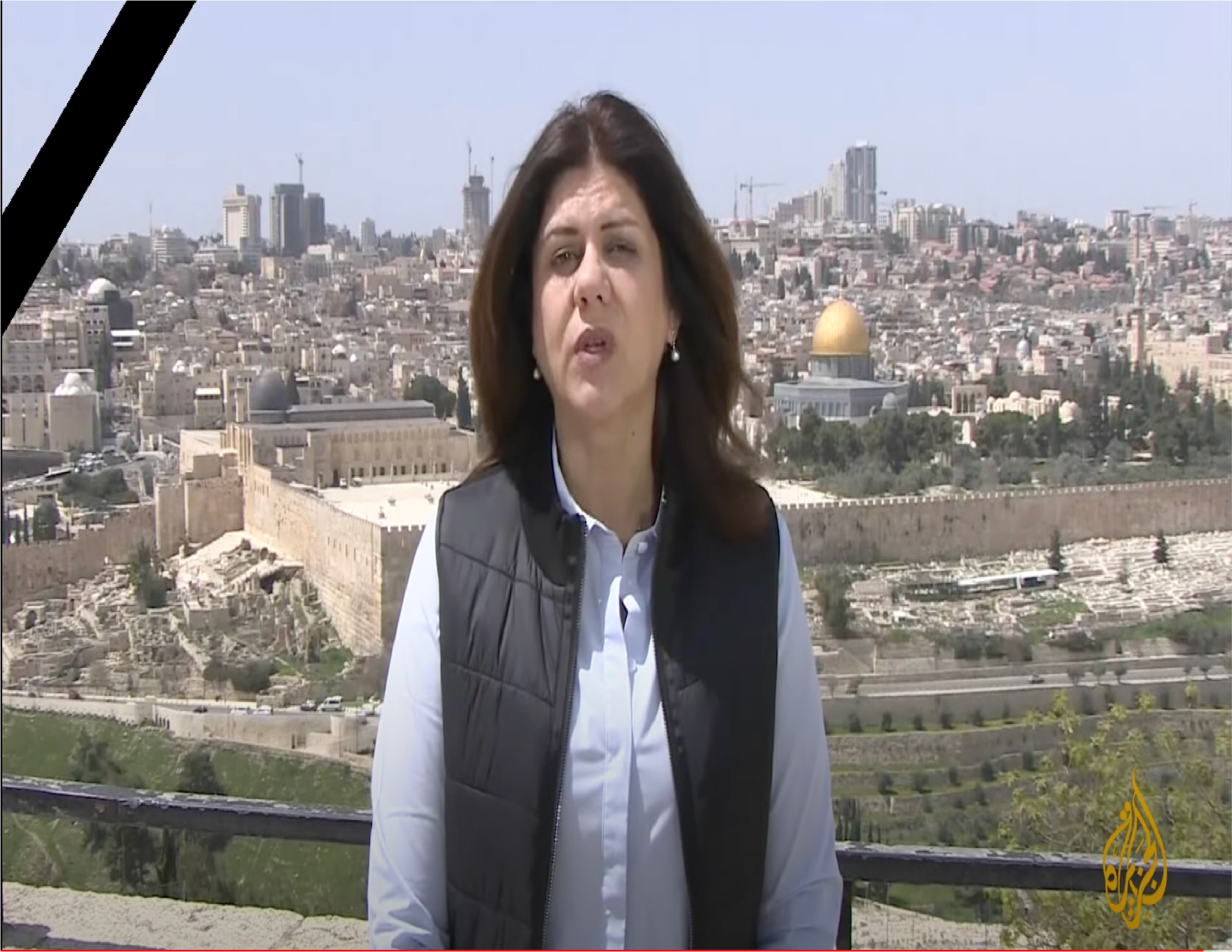 On the Murder Case of Shireen Abu Akleh
Center for Defending Freedom of Journalists: The American position helps the Israeli occupation authorities to get away with impunity

Center for Defending Freedom of Journalists (CDFJ) said that the US State Department's statement regarding the murder of journalist Shireen Abu Akleh helps the Israeli occupation authorities to get away with impunity.
CDFJ added that the US position expressed in the statement is not surprising to the Arab public opinion, and it is a continuation of the policies of providing protection for Israel to remain above the law and above accountability.
CDFJ was surprised by the American claim that there was no reason to believe that the murder of Shireen Abu Akleh was premeditated, pointing out that the only positive point in the statement is that the shooting from Israeli army's side was most likely responsible for the killing of Abu Akleh.
Moreover, in its statement commenting on the American position, CDFJ stressed that the serious damage of the bullet abu Akleh was assassinated by does not mean that there is no clear evidence that the occupation authorities killed the journalist, noting that the Palestinian and Israeli human rights organizations showed through their investigations the evidence that the Israeli authorities are responsible for Abu Akleh's killing, which was confirmed by the United Nations High Commissioner for Human Rights (UNHCHR) in its investigations.
The Center called on the US administration to abide by its commitments to protect journalists, noting that the case of the "American" Sherine's killing is a test of its seriousness in implementing these commitments on the ground.
CDFJ stated that the murder of journalist Shireen Abu Akleh is an Israeli attempt to prevent the press from practicing its role in exposing their violations, stressing that killing witnesses "journalists" does not kill the truth.