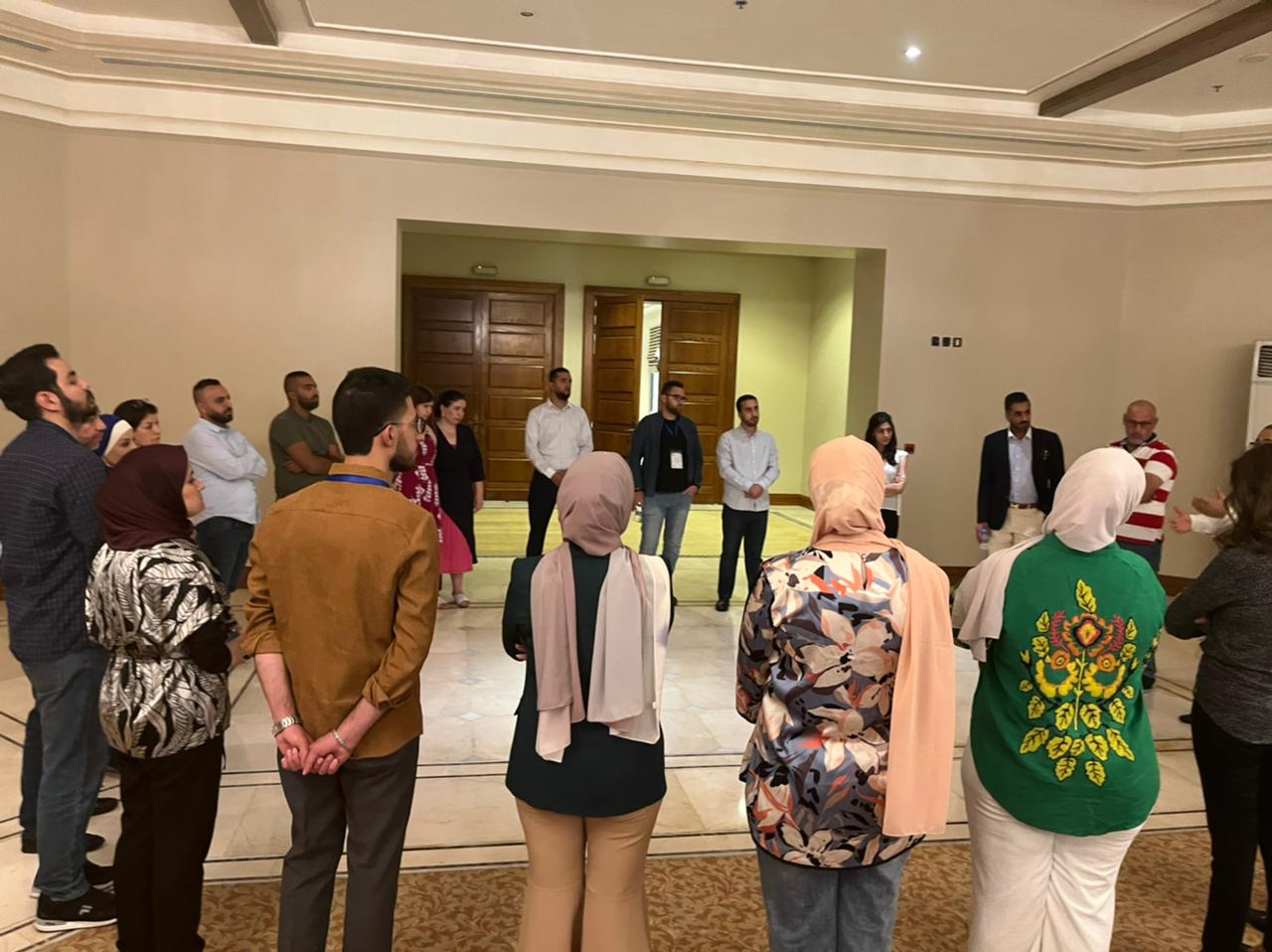 The Specialized Training on the Role of Civil Society Organizations in Interacting with the International Mechanisms
The Specialized Training on the Role of Civil Society Organizations in Interacting with the International Mechanisms
Center for Defending Freedom of Journalists (CDFJ) in cooperation with Adaleh Center for Human Rights organized a 3-day training in the Dead Sea on "The role of civil society organizations interacting with the international contractual and non-contractual mechanisms, and preparing reports and briefings."
The training course geared towards training 21 participants working at different civil society organizations, and aimed to familiarize them with Jordan's obligations under International Human Rights Law, and the United Nations contractual and non-contractual mechanisms within the field of human rights.
The training also sought to equip the participants with professional knowledge and skills in data collection, and the mechanism of monitoring and documenting in order to be able to prepare shadow reports for the United Nations.
It is worth mentioning that the aforementioned training is supported by the Embassy of Switzerland, and the Netherlands Embassy in Amman.